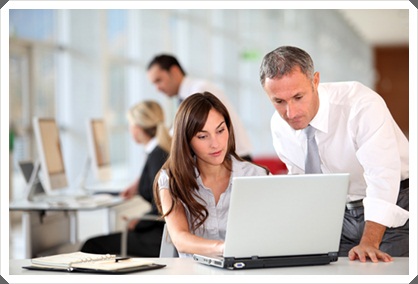 (E = Expert, D = Director)
E:
There are several artists I could mention. The first one I recommend is
Savanna Charles. She's an American sculptor living in London.
D:
What is she? I mean, what sort of thing does she do?
E:
Difficult to describe really. She's got such an original style.
She makes huge figures out of glass, aluminum and other metals.
They're mostly exhibited in large halls or open spaces. They're amazing. Absolutely breathtaking.
D:
Sound interesting. What's she best known for?
E:
She did something called
"Spiderwoman". It was exhibited recently at the Rockefeller Center in New York.
It's over 30 meters high.
D:
Okay, what about the others?
E:
The next artist is
Alberto Cassini.
He'd be a very good choice. He's from
Argentina,
still young, about 28, living in Florence at present. He's
an abstract painter,
a bit similar to Kandinsky, but with his own style.
D:
Ok, tell me a bit about his style.
E:
Well, the shapes on the canvas have a lot of movement and drama, like Kandinsky. But
Alberto likes darker colors,
and he doesn't use as many geometric shapes.
His best – known works is called "Chaos".
That's the normal English spelling. C-H-A-O-S.
D:
Mmm, I'd like to look at a few photos of his work.
E:
By all means. I've brought some a long for you to see.
D:
Awesome!
E:
Well, for your first exhibition, why not be a bit different? How about showing the work of a photographer?
D:
Okay, who do you have in mind?
E:
Well, how about
Ingrid Tauber, a young German photographer
?
D:
Tell me about her?
E:
She's based in Hamburg, Married, her husband is also a photographer. Erm ...
D:
What sort of photos does she take?
E:
She's fascinated by faces.
So she takes lots of photos of people's faces, showing different emotions, happiness, sadness, loneliness, despair, that sort of thing. People of all ages, anyone, not just celebrities.
D:
Mmm, I think I've seen some of her photos. Didn't she do one of an old woman – I saw it in a magazine, I think?
E:
Yes, that's right. Her most famous photo is called
"Homeless Woman". It's a compilation of about 50 shots of a very old woman,
showing all kinds of emotions. It's incredibly moving.
D:
I must look at more of her work. She could be the artist we're looking for.