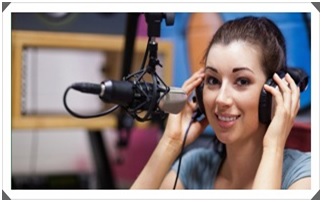 Welcome to Love and Marriage - where you can listen to love stories, share your thoughts, and ask me, Mary Wilson, for advice with your problems. Our number is 555-1234. And today, we are going to listen to three greatest love affairs of the world. Let's start with the love story of the Duke and Duchess of Windsor. After the death of his father in 1936
Edward VIII became King of England. He was in love with Mrs. Wallis Simpson, an American divorcee,
and he wanted to marry her.
But the British government did not accept her as Queen of England because she was divorced. He had to choose – continue as King of England or marry Mrs. Simpson.
He chose to stay with the woman her loved. And the second greatest love affair is Paul and Linda McCartney's.
When Paul McCartney left the Beatles in April 1970, many people blamed Linda, his American photographer wife. Linda was the love of Paul's life, and in thirty years they only spent one night apart. She died of cancer in 1998 with Paul by her side.
And the third greatest one? Can you guess? That's the love story of Shad Jahan and Mumtaz Mabal. In the 17th century,
Emperor Shad Jahan built the Taj Mahal in memory of his wife. He was heartbroken when his wife died after nineteen years of marriage. One year later her death, construction of the Taj Mahal began and it took twenty two years to complete. Six years later Jahan died and was buried with his true love in one of the most romantic buildings in the world.
Ok, listeners, time's up. Good bye and join us again next week for Love and Marriage.