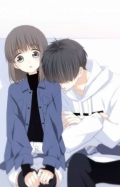 Time : 2016-02-28 17:29:50
Dear Alice,
How are you? I was very happy when I got a letter from you.I have a family with four members, they are my mother, my father, my brother and me. We all live in a house in Vinh city. But I love most in my life is my mom. Her full name is Ngo Thi Ha. My mom is in her forties, but she still looks very beautiful. She's rather tall and thin with long black hair. She's got an oval face, full lips and big black eyes. When she smiles, her two dimples are revealed. This makes her even more beautiful. She is an accountant, so she is rather busy in her work. In my family, perhaps she is the most hard working person. She has to look after my brother and me. She always gets up very early, She prepares breakfast for us. I love her food very much. Whenever I come home, she usually cooks a lot of food for me. She likes going to the supermarket to buy clothes for us. Her favourite sport is badminton and table tenis, every afternoon, she usually plays sport with me or her friends in her free time. Sometime brother and me fight each other and make a lot of noise. My mother always have to remind them to keep peaceful in my house. Besides, my mother is very kind. She is always ready to help her friends and neighbors. Thanks to this, she is loved by a lot of people. I always look forward to my mother happy.
Write to me soon!
Best wishes,
Linh

Nhận xét của giáo viên :
Dear Alice,
How are you? I was very happy when I got a letter from you.I have a family with four members, they are my mother, my father, my brother and me. We all live in a house in Vinh city. But the person I love most in my life is my mom. Her full name is Ngo Thi Ha. My mom is in her forties, but she still looks very beautiful. She's rather tall and thin with long black hair. She's got an oval face, full lips and big black eyes. When she smiles, her two dimples are revealed. This makes her even more beautiful ( tránh chép lại bài mẫu). She is an accountant, so she is rather busy in with her work. In my family, perhaps she is the most hard working person. She has to look after my brother and me. She always gets up very early, She prepares breakfast for us. I love her food very much. Whenever I come home, she usually cooks a lot of food for me. She likes going to the supermarket to buy clothes for us. Her favourite sport is badminton and table tenis, every afternoon, she usually plays sport with me or her friends in her free time. Sometimes my brother and me fight against each other and make a lot of noise. My mother always have to remind them asks us to keep peaceful quiet in my house. Besides, my mother is very kind. She is always ready to help her friends and neighbors. Thanks to this, she is loved by a lot of people. I always look forward to wish my mother happy lots of happiness.
Write to me soon!
Best wishes,
Linh
Bài viết khá tốt, tuy nhiên còn sử dụng vài ý từ lá thư mẫu, e nên viết lại bằng ngôn ngữ của mình để bài mang tính sáng tạo nhé.