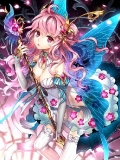 Time : 2015-10-30 16:32:53
Dear Alice,
Hello, how are you? I'm very happy to receive your letter. Today I will tell you about the city where I live. I live in Tay Ninh city. In here, there are only two seasons: dry and rainy season, my friend! I hope that you will like it.
Tay Ninh is located in the south - east of Vietnam. Tay Ninh city is one of the landlocked cities. It is a relatively small city
But here again there are so many familiar specialties such as roll Tay Ninh, Tay Ninh shrimp salt, ... Also, Tay Ninh is a land known for year-round growing fruits such as mango, guava, toads, grapefruit ... therefore, shrimp salt is one of the most popular dishes to people in this area.
Tay Ninh has many scenic spots such as Ba Đen mountain, Dau Tieng lake, Holy See Tay Ninh .
Coming here has long letter, I would like to stop the pen here.
Best regards,
My Linh
Nhận xét của giáo viên :
Dear Alice,
Hello, how are you? I'm was very happy to receive your letter. Today I will tell you about the city where I live. I live in Tay Ninh city. In here, there are only two seasons here: dry and rainy seasons, my friend! I hope that you will like it.
Tay Ninh is located in the south - east of Vietnam. Tay Ninh city is one of the landlocked cities. It is a relatively small city
But here again there are so many familiar specialties such as roll Tay Ninh rolls, Tay Ninh shrimp salt, ... Also, Tay Ninh is a land known for year-round growing fruits such as mangos, guava, toads, grapefruit ... therefore, shrimp salt is one of the most popular dishes to people in this area.
Tay Ninh has many scenic spots such as Ba Đen mountain, Dau Tieng lake, Holy See Tay Ninh .
Coming here has long letter My letter is pretty long, I would like ( have) to stop the pen here.
Best regards,
My Linh
Bài có nội dung và ngữ pháp khá tốt, nhưng còn hơi ngắn, e miêu tả thêm nhiều nét nữa nhé.