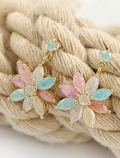 Time : 2020-09-22 23:44:00
Dear Mr. Timothy Lee,

I am writing to reply to your letter regarding the use of the community hall for rehearsal. First of all, I apologize to you for not explaining to you why I do not allow your band to practice in our community hall. Actually, I know you are very worried about this. Hence, as the person in charge of this community hall, I will explain the problem to your band and suggest a solution.

Currently, we need to use the community hall to teach disabled children who come from many difficult families in our city. The program of teaching is funded by Open Your Hearts, one of the biggest charities organizations in Australia. We will teach them to speak English on Monday and Wednesday evenings. Thus, your band will temporarily stop practicing in our community hall.

Indeed, I highly appreciate your band teaching music to high school students so that they can nurture their dreams of becoming musicians in the future. Moreover, your band organized free concerts to raise funds for humanitarian activities. To be honest, the work done by your band is praiseworthy and commendable. Therefore, I would like to inform you that your band can continue using the community hall for rehearsals, but the time must be changed to Friday and Sunday evenings because other days our hall has an English schedule for disabled children.

Once again, I apologize for the lack of information when informing you. Besides, I hope that the date which you suggested us for change may be suitable for your band. Also, I hope that your band will practice well and have successful in concerts in the future. Should you have other solution, don't hesitate to tell me. I will try my best to help you.

Best regards,
Mr. Ross
Nhận xét của giáo viên :
Dear Mr. Timothy Lee,

I am writing to reply to your letter regarding the use of the community hall for rehearsal. First of all, I apologize to you for not continuing letting you practice music in our community hall on Monday and Wednesday evening explaining to you why I do not allow your band to practice in our community hall. nếu viết như vậy, bạn sẽ bị mâu thuẫn ý khi kết hợp ý sau (1 ý xin lỗi không giải thích, 1 ý khẳng định do đó bạn sẽ giải thích) Actually, I know you are very worried about this. Hence, as the person in charge of this community hall, I will explain the problem reasons to your band and suggest a solution.ý hay

Currently, we need to use the community hall to teach disabled children who come from many difficult families in our city. The program of teaching is funded by Open Your Hearts, one of the biggest charities danh từ số ít trước danh từ khác organizations in Australia. We They (dùng ngôi thứ ba thay thế cho tên tổ chức) will teach them to speak English on Monday and Wednesday evenings. Thus, your band will temporarily stop practicing in our community hall on Monday and Wednesday evening.

Indeed, I highly appreciate your band's teaching music to high school students so that they can nurture their dreams of becoming musicians in the future. Moreover, your band organized (không tách ý mà dùng từ nối bởi bạn đánh giá cao 2 việc này) and free concerts to raise funds for humanitarian activities. To be honest, the work done by your band is praiseworthy and commendable. Therefore, I would like to inform you that your band can continue using the community hall for rehearsals, but the time must be changed to Friday and Sunday evenings because other days our hall has an English schedule for disabled children.ở trên đã có nguyên nhân rõ ràng rồi

Once again, I apologize for the lack of information when informing you. Besides, (không cần diễn đạt dài dòng) I hope that the date which you suggested us for change which we arrange may be suitable for your band. Also, I hope that your band will practice well and have will be (dùng với tính từ) successful in concerts in the future. Should you have other solution quieries, don't không viết tắt trong thư formal hesitate to tell me. I will try my best to help you.

Best regards,
Mr. Ross
Nhìn chung, bạn có hướng phản hồi khá rõ ràng từ mục đích viết thư đến giải quyết vấn đề. Tuy nhiên, có 1 số ý bạn nên cắt bớt để bài viết mạch lạc hơn. Cố gắng hơn nhé.
Điểm: 7.5