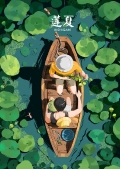 Time : 2020-09-24 22:15:07
Dear Riya Nagpal,

I'm writing this letter in response to your letter. I'm very glad for you when you work as an intern at my company. I hope you can learn more and gain more knowledge when you work on this software programming course. I know your problems you facing on and hope I can help you solve them.

I so regret that. It is not fair for you when you work too much like that. I think I will get in touch with the man who should have worked at 7.30 in regular. As I know, he quit his job temporarily because of the problem of the family but he has not contacted us for a long time. I will ask him soon. To solve this problem, I will send one person to help you work from 7.30 to 10 p.m. Besides, I will pay you fairly for what you do on those days.

For the problem with your work on Friday, we make mistake because the manager is wrong when he check out the profile. We are sorry about that. I will explain to the supervisor about your situation.

One again, we are sorry about all our mistakes with you. I promise you will get your justice back. Thank you for asking me about your problem. I will be more careful about those. I hope you will be satisfied and continue your work in my company.

Yours sincerely,

Patrick
Nhận xét của giáo viên :
Dear Riya Nagpal,

I'm không viết tắt trong thư formal writing this letter in response to your letter. I'm very glad for you when you work as an intern at my company. I hope you can learn more and gain more knowledge when you work on this software programming course. I know your problems you facing on and hope I can help you solve them.

I so really (chỉ dùng so trước tính từ) regret that tiếc cái gì? cần chỉ rõ. It is not fair for you when you work too much like that. I think không bày tỏ quan điểm mà cần khẳng định I will get in touch with the man who should have worked at 7.30 in regular. As I know, he quit his job temporarily because of the problem of the family but he has not contacted us for a long time chưa đúng thông tin, anh ta vẫn đi làm, chỉ là anh ta luôn đến muộn nhiều so với ca làm của mình. I will ask him soon. To solve this problem, I will send one person to help you work from 7.30 to 10 p.m. Besides, I will pay you fairly for what you do on those days.

For the problem with your work on Friday, we make mistake because the manager is wrong when he check out the profile. We are sorry about that. I will explain to the supervisor about your situation. chưa thể hiện mạch lạc nguyên nhân của vấn đề

One again, we are sorry about all our mistakes with you. I promise you will get your justice back. Thank you for asking me about your problem. I will be more careful about those?. I hope you will be satisfied and continue your work in my company.

Yours sincerely,

Patrick
Bạn viết bài chưa được thuyết phục bởi cách diễn đạt và chỉ rõ nguyên nhân cũng như hướng giải quyết vấn đề. Hãy cố gắng nhiều hơn nhé.