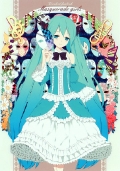 Time : 2020-09-13 00:16:23
Dear Andy,
Thank you for your letter and the warm wishes, my friend! I felt so happy when I received this invitation to your son's big upcoming birthday party. Because of that, I have already called my manager to reschedule my plan that day so that I could come and join the fun.

I really like what you have in mind for the party. It really suits the kids and at the same time gives your family members and close friends quality time to spend with their children. The video idea was brilliant, too! Birthday sure is a chance to revise all the fun and memorable reminiscence. Plus, it is such a nice way to show your son how much you and your family love and care him. I just want to advice you to instead of cutting the cake at nine, maybe make it half past eight as the children will not have to wait for too long for their favorite part.

It is such an honor to be idolized by your son! After all, my job's purpose is to bring joy to the kids. So yes, I will definitely attend the part!

I wish your family all the best and the best wishes to your son!

Yours
Traverse
Nhận xét của giáo viên :
Dear Andy,
Thank you for your letter and the warm wishes, my friend! I felt so happy when I received this invitation to your son's big upcoming birthday party. Because of that, I have already called my manager to reschedule my plan bạn là người sắp xếp, lên kế hoạch chứ không phải hỏi sếp của bạn that day so that I could come and join the fun.

I really like what you have in mind scheduled for the party. It really suits the kids and at the same time gives your family members and close friends quality of time to spend with their children. The video idea was brilliant, too! Birthday sure is a chance for your son to enjoy ...(phù hợp với tiệc sinh nhật cho con trai bạn) to revise all the fun and memorable reminiscence. Plus, it is such a nice way to show your son how much you and your family love and care him. I just want to advice dùng động từ you to instead of cutting the cake at nine, maybe make it half past eight as the children will not have to wait for too long for their favorite part. diễn đạt lại, chú ý cấu trúc advise sb to do sth

It is such an honor to be idolized by your son! After all, my job's purpose is to bring joy to the kids. So yes, I will definitely attend the part!nguyên nhân dự tiệc không phù hợp với nội dung

I wish your family all the best things and send the best wishes to your son!

Yours sincerely,
Traverse
Bài viết của bạn triển khai được các ý cũng như nội dung chính của bài, song cách diễn đạt và sắp xếp ý của bạn có nhiều chỗ chưa được phù hợp. Hơn nữa, nội dung về tình cảm của con trai Andy với những bức vẽ của bạn chưa được phản hồi. Hãy chú ý để luyện viết khắc phục các lỗi ngữ pháp và diễn đạt cũng như hoàn thiện nội dung.
Điểm: 4.5