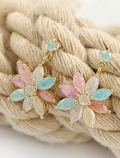 Time : 2020-07-07 23:59:22
Dear Mr. Lance Donovan,

I am very glad to receive your letter. Thank you for choosing Sky Village Apartment Complex as a settling down for your family. Besides, I would like to apologize for the inconvenience you have to wait to use the washer and dryer in the communal laundry room. Actually, I am reviewing the deficiencies that you mentioned and considering the solutions to address them because your concerns are totally genuine.

In fact, when we built the communal laundry room, we ordered a big number of washing baskets to meet the daily laundries needs of the households. However, due to the large number of households using washing buckets, we did not meet this requirement. Therefore, after reading your letter, we have just ordered 10 extra laundry buckets so that they can meet the needs of households.

Regarding some people putting clothes into the washing machines, when the washing machines and dryer are completed, they do not even take the clothes out of the washing machines. In fact, because you did not provide the names of these people, it was difficult for us to handle. Hence, we will send the notice to remind everyone to comply with our rules. If they do not comply, we will not let them use the washing machines and dryers.

Once again, I would like to thank for your suggestions. I expect to receive more opinions from you to help us improve serving ways professionally.

Kind regards,
Mr Watson
Nhận xét của giáo viên :
Dear Mr. Lance Donovan,

I am very glad to receive your letter. Thank you for choosing Sky Village Apartment Complex as a settling down dùng danh từ a place to settle down for your family. Besides, I would like to apologize for the inconvenience you have to wait to use the washers and dryers in the communal laundry room. Actually, I am reviewing the deficiencies that you mentioned and considering the solutions to address them because your concerns are totally genuine.

In fact, when we built the communal laundry room, we ordered a big number of washing baskets to meet the daily laundries needs of the households. However, due to the large number of households using washing buckets nên dùng mệnh đề chỉ nguyên nhân để làm rõ hơn vấn đề, we did not meet this requirement. Therefore, after reading your letter, we have just ordered 10 extra laundry buckets so that they can meet the needs of households.

Regarding some people putting clothes into the washing machines, when the washing machines and dryers are completed thể chủ động, they do not even take the clothes out of the washing machines. In fact, because you did not provide the names of these people, it was difficult for us to handle. không cần ý này Hence, we will send the notice to remind everyone to comply with our rules. If they do not comply, we will not let them use the washing machines and dryers.

Once again, I would like to thank for your suggestions. I expect to receive more opinions from you to help us improve serving ways professionally.

Kind regards,
Mr Watson
Bài viết của bạn có 1 số ý diễn đạt chưa được tốt lắm, bạn hãy chú ý khắc phục nhé.